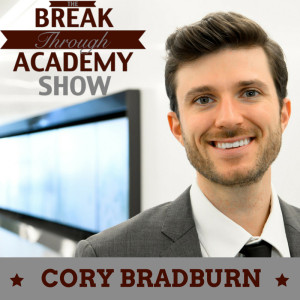 Interested in taking your results to the next level? Get a sneak peek of the training you'll see in The Break Through Academy.
One of my favorite things to do is learn a new skill.
Something I've spent a lot of time learning lately, whether it be through/for my job or business, is how to share a compelling story through various social media platforms.
What better way to add on to this skill than to learn from someone who has spent years mastering the craft of content marketing?
Have you ever thought of what it really takes to integrate a blog and social media strategy with your product or service?
I didn't realize how much goes into it until I had the chance to sit down with today's guest on The Break Through Academy Show, the super-intelligent Brian Honigman.
Brian has quite a long list of accolades, but some of his highlights include speaking at NYU, The Huffington Post and being featured for his knowledge on blog sites such as Forbes, Entrepreneur and the Wall Street Journal.
He prides his work on being able to show people how to execute "Smart Social Storytelling," a skill many business seek nowadays.
Brian and I could have gone on for hours, and I took pages worth of notes, so I won't be surprised when you tell me the same happened for you!
Get ready for Episode 1 of The Break Through Academy Show!

THE BREAK THROUGH ACADEMY SHOW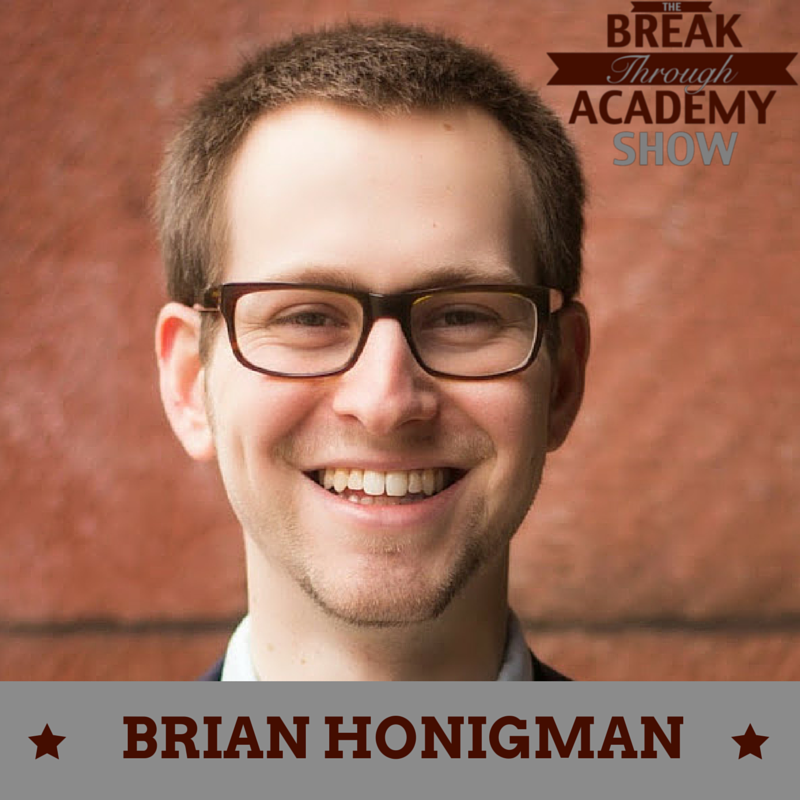 Some Questions I ask:
Why is content marketing important when it comes to your marketing strategy?
How can we filter out all the "noise" that comes with social media platforms?
What would you advise to a big brand vs. a small company or solo-preneur?
What do you suggest for efficiently repurposing content across various platforms?
Where should bloggers and content marketers spend the most time?
How can someone get featured on big blog outlets?
In this episode you will learn:
The power of prioritizing your time with your content
What social media and blog outlets you should focus on based on where you're at in your business
Why it's more important to be really influential in a few places, instead of "half-assing" it everywhere
The balance between creating quality content and distributing it
How to effectively distribute your content if you're just starting out
What social media platforms you should be spending time on
The amount of content you need before launching a blog
The hard work it requires to scale up and contribute to bigger blogs
Resources to use to help you distribute your content
What processes you should and shouldn't automate
Continue To Break Through:
Did you enjoy the podcast?
Brian gave some awesome answers to the questions I asked. I'm really glad I was able to sit down with him and learn some new ways to focus my attention and where to spend my time with content. How do you use content to market yourself, your product or your service?